Ollantaytambo Travel Guide
The Living Inca City
ERROR 404, page not found, find the information you need on the top menu
Recommended Travel Services in Ollantaytambo
El Albergue Ollantaytambo Hotel
(See more Hotels)
Ollantaytambo train station between Cusco & Machu Picchu
+51 84 204014
+51 84 204049
reservations@elalbergue.com
http://www.elalbergue.com
Originally opened in 1925 under the name of hotel Santa Rosa, El Albergue is a historic and romantic hotel, located in the Ollantaytambo train station little more than an hour away from Machu Picchu and the city of Cusco.With only 16 rooms special detail is given to each and every one, resulting in an elegantly rustic style. Beautiful gardens visited by hummingbirds are engulfed by the aroma of fuchsia, passionflower, peaches and avocado trees which all adorn the early 20th century hotel. Step outside and catch the train to the spectacular ruins of Machu Picchu.
Hotel Ccpac Inka Ollanta
(See more Hotels)
Calle Los Eucaliptos s/n Ollantaytambo
+51 84 204186
+51 984787670
reservas@hotelinkaollanta.com
http://www.hotelinkaollanta.com
Ccapac Inka Ollanta is Quechua for "inka rich." The name says what we offer a rich house where you can enjoy all the comforts and where you can relax and enjoy the beautiful surroundings. We have spacious rooms equipped with elegant bathrooms that allow visitors to enjoy the peace and quiet in their own private space. Here guests can relax and feel at home while they gaze out into the majestic Andes mountains.
Samanapaq
(See more Hostels)
Corner of the Alameda de Las Cien Ventanas / Pallpamccaro
+51 84 204042
+51 999424572
reservas@samanapaq.com
http://www.samanapaq.com
SAMANAPAQ: Quechua for "Place for Rest". The name tells what we offer, a lodge where you can relax, spacious and comfortable facilities that allow visitors to enjoy everything: good beds, quiet, spacious rooms equipped with bathrooms, where guests can rest.Also, visitors can walk the 3000 meters of green areas with native trees, orchards, and grassy areas complete with wild birds. They can also relax in the hammocks at the green area and if they want to attend the workshop to see the pottery production process of ceramics or participate actively in this process.
Kuntur Wasi House
(See more Hostels in Cusco)
Tandapata 352
+51 84 227570
+51 984710747
reservation@cuscoperuhostel.com
http://www.cuscoperuhostel.com
Our Hostel in Cusco, Kuntur Wasi House, is waiting to go stay in a Cusquenian family atmosphere. We are aware of all your needs and fulfill all your expectations, at the height of the best hostel in Cusco.Feel at ease and enjoy all our amenities of your own home. The quality of our services is recognized by international media, we are confident that our visiting friends find the best service they can expect from a hostel in Cusco. Hospedaje Kuntur Wasi
Peru Land Travel Agency
(See more Travel Agencies)
Tandapata 352 - San Blas
+51 84 227570
+51 984710747
reservas@peruland.com
http://www.peruland.com
Peru is now one of the most important tourist destinations in the world. Machu Picchu is a new wonder and a great tourist attraction. Cusco is the tourist capital of Peru, so our yields are found in what was once the capital of the Inca Empire, Qosqo. The navel of the world also has the fabulous Sacred Valley of the Incas, pleasant walks in the ancient Inca Trails, large snowy as the Salkantay and Ausangate. For these and more reasons not hesitate to contact us for more information and we will gladly cooperate in organizing your stay in our beautiful country.
Peru Biking
(See more Travel Agencies)
Quiscapata 666, Santiago, Cusco - Peru
+51 84 256284
+51 942727200
info@perubiking.com
http://www.perubiking.com/en/
We are a group of adventurers and experts on bicycles, who decided to create a new Brand & Team, specialized in different kinds of Bicycle tours and expeditions. We work so hard to improve the Ecological Conservation in all our trips.Our goal is offering new bicycle tracks and tours with the less Environment Impact, according to the level, experience and requests of our customers. Quechua Bikes www.perubiking.com offers high quality and professionalism in all our expeditions.
Manu Rainforest Peru
(See more Travel Agencies)
Plateros 373-A (Main Square)
+51 84 244430
+51 999293566
info@manurainforestperu.com
http://www.manurainforestperu.com/
We are a family-run company from Manu and specialized in trips to the untouched rainforests of Manu National Park with its wide variety of undisturbed wildlife. Founded in 2009 by Angel Robles, born in Manu, M.R.Peru has rapidly grown to be one of the top agencies in Cusco thanks to our groundbreaking policies regarding ethical tourism and our dedication to offer an excellent service. Our expeditions bring you to the inner restricted Zone of the Manu National Park. Also we offer expeditions, tours, trips affordable and exciting adventures to jungle destinations. Manu Rainforest Peru is a fully licensed, professional tour operator based in Cusco, Peru.
News
20 November 2014
Rumiwasi: The end of new Inca trail inside Cusco City
Located in high part of the capital of San Sebastian district to the upper side in the Inka Trail of San Sebastian to Qorqocha and Yuncaypata, above a hill and the sides drained by two streams. This place It consists of ...
---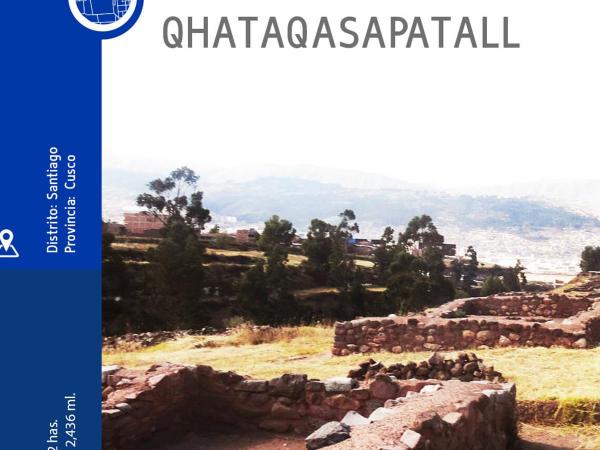 13 November 2014
Qhataqasapatallaqta: A new destiny inside of Cusco city
The archaeological site of Qhataqasapatallaqta is located in the south east of Cusco city, in the foothills of Q'ompo Huanakauri. The enclosure is made by an andean system and contention walls, also it presented a well-defined of trace vertical and horizontal streets.
The construction was built on a hillside with a strong gradient toward the Association ...
---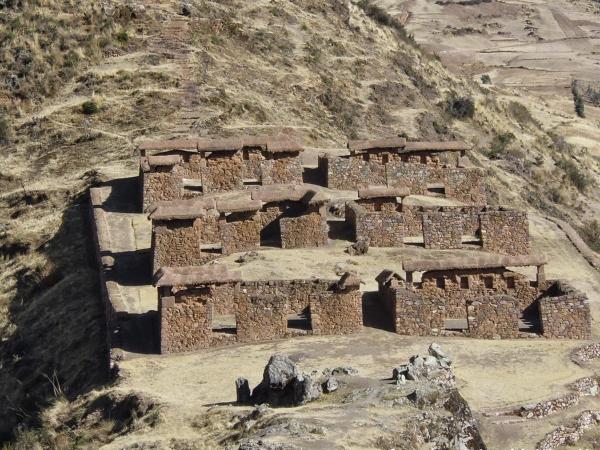 30 October 2014
Machupitumarca: the archaeological complex into the Ausangate trek
The archaeological complex of Machupitumarca is located into the peasant village of Consachapi (Pitumarca district), to 3565 meters above the sea level and according to data collected the construction, this complex belongs to Pre Inca culture of Canchis.

The archaeological complex is identified by a pirca style and the site ...
---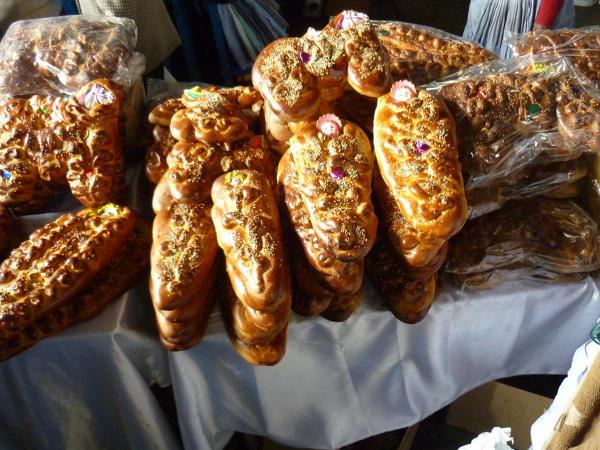 25 October 2014
Tantawawa & Sucker Festival in Cusco city this november 1th
In order to reassess the Cusco traditions and celebrate the upcoming November 1 All Saints' Day, the Municipality of Cusco will celebrate a festival where Tanta Wawa and sucker cusqueño 2014 will have a place for unite the traditions with the tourism, in the Plaza San Francisco.
In that festival, ladies ...
---
16 October 2014
Into Inca Trail to Machu Picchu
The entrance to the Inca Trail is limited, this is because vital importance for preserve the flora and fauna that exist around the zone.

For to make realize this beautiful trek, it is recommended to make a reserve with several months of anticipation, as many times on the year, there is a large agglomeration of adventurous ...
---